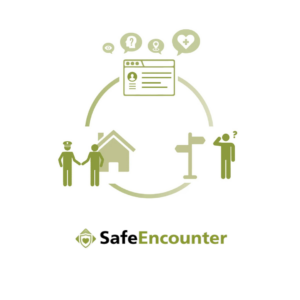 Serving Those That Are At-Risk in Our Community
Safe Encounter is designed to protect at-risk members of our community in emergency
or crisis situations. Family members of those with cognitive disabilities and
communication issues can create accounts that are accessible to our department. Each
profile includes the at-risk individuals name, age, physical description, photos, health
conditions, or disabilities and emergency contact information. From children to senior
citizens, if we find one of these individuals wandering or lost, we can safely return
them to their family, even if communication is not possible.
Please consider registering with Safe Encounter if someone in your charge has any conditions such as:
– Alzheimer's
– ADHD
– Autism
– Blindness / Loss of sight
– Cerebral Palsy
– Cognitive Disabilities
– Deafness
– Dementia
– Down Syndrome
– Epilepsy
– Psychiatric Disabilities
– Parents with young children so should they ever go missing their information will be in the system
***Register a Dependent Person***
Directions to register: app.safeencounter.org
Click Register for an Account
Select an Agency (West Carrollton PD)
Click Continue
Click Register
Create Password
Click Link in Your Email to Finish Setup Process
Confirm Email
Log in Email
Click "Add New"
Create Dependent
Add Specific Information
Dependent Information will then be approved by a member of the PD