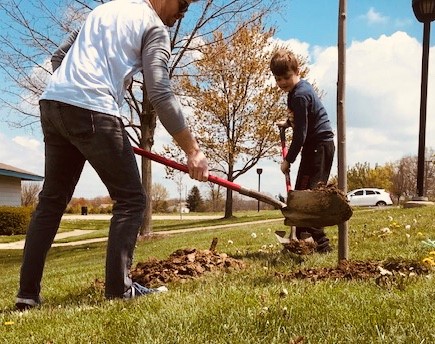 Children are invited to participate in an Arbor Day Celebration with local leaders at 5:30 p.m. on Friday, April 29, at Wilson Park near the pool entrance.
The children will help plant a tree while Mayor Jeff Sanner reads a city proclamation. The mayor and children will be joined by other City Council and City Beautiful Commission members. Children in scouts can earn a tree planting patch for their participation.
"Typically, local children, including those from area scout troops, come to the event. This event is part of our Tree City program," said Parks Director Christian Mattingly.
This will be the City of West Carrollton's 33rd year as a Tree City USA member. Participation in the Tree City USA program requires that the city performs tree care programs, enacts a community tree ordinance, funds a community forestry program, and celebrates Arbor Day with a community ceremony.